About Us
WCCS is a professional full-service general contractor with three locations in California. We provide construction and comprehensive maintenance services within the retail, commercial, banking and restaurant industries. Our presence throughout the entire state of California gives us the ability to serve our customers with fast and efficient response times while maintaining consistencies in the services we provide.
Safety
WCCS takes pride in enforcing a thorough and comprehensive safety policy that enables us to ensure that all team members return home safe and without injury. Our commitment to safety is viewed by management as a way of life, embracing the slogan, "it can happen to you, it can happen today". It is our commitment to always maintain a safe working environment for our customers, their customers and our team members.
Our Mission Statement
To provide our customers quality construction services, competitively priced in a safe manner and with the highest regard to customer service.
Our Business Philosophy
Developing a long lasting relationship with our clients through honesty and trust, built on excellent, competitively priced, expedient service.
WCCS Inc. holds general contractor licenses in the states of California Lic. #655509-B,C10,C20,C36, Nevada Lic. #57001, Arizona Lic. #Roc225127-B,02
Our Team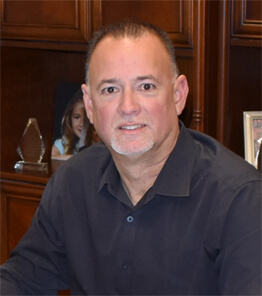 Tony Garcia, President
Tony Garcia has been the President of WCCS, Inc. since he founded the company in 1991. During that time, he has gained more than twenty-seven years of experience in construction and management. Tony offers a diversified background of leadership and management, in conjunction with his hands-on work experience. Under Tony's leadership, WCCS has grown to become the successful, full-service contractor it is today, specializing in construction and facilities maintenance in the retail and restaurant industries. Tony has earned a Bachelor of Science in Business Administration from California State Polytechnic University, Pomona. He also holds a General Contractor's License in the states of California, Arizona and Nevada, along with specialty licenses in all three states.
---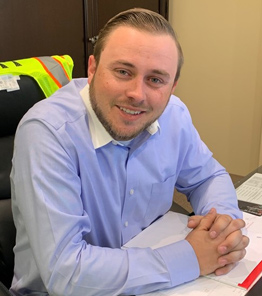 Cammeron Richard, Vice President
Cammeron Richard has held the position of Vice President since 2018 and has been a valued employee since 2007. Cammeron began his tenure at WCCS as a field technician in the Construction department. Shortly thereafter, he began his climb to Field Supervisor, Superintendent, and eventually Project Manager. In 2016, Cammeron became Director of Construction before ultimately taking on the position of Vice President in 2018. Cammeron's ongoing efforts have successfully increased sales, diversified the company's client base, and been instrumental in the growth of WCCS overall. He has applied his experience in a unique way that maximizes operating efficiency while maintaining a high degree of customer service. Cammeron's hard work and dedication are still yielding positive results as he ensures that the company continues to grow, expand and thrive.
---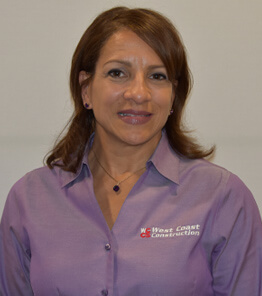 Isabel Gorostarzu, Corporate Office Manager
Isabel Gorostarzu has been the Corporate Office Manager of WCCS, Inc. since 2002 and has been a long-time employee since 1996. She began her career at WCCS in the Accounting department. Since becoming the Corporate Office Manager, Isabel has had direct oversight and responsibility for all Accounting, Human Resource and General Administrative departments. In addition, she has had hands-on experience in all of the departments she currently oversees. As the Corporate Office Manager, she has established and influenced a positive corporate culture, making it an essential aspect of the company. For the past 22 years, Isabel has been an integral part of the success and growth of WCCS and will continue to support its future expansion. Isabel has earned a Bachelor of Science degree in Business Management with a Concentration in Accounting from California State University, San Bernardino.